Video Surgeon Development Updates / Upgrade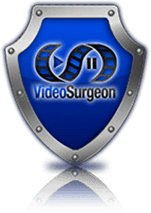 Video Surgeon provides all intra-version updates free. For example, if the current version is 2.0.0.1 and an updated version 2.5.0.0 is released, all version 2 customers would get this update free of cost. All current versions of Video Surgeon are stored on the Video Surgeon Help Desk in the Downloads Section, and can be accessed and downloaded at any time.
Releases of new major versions are not free. When a new major version is released, for example going from version 2 to version 3, all existing customers will be entitled to one of these discounts.