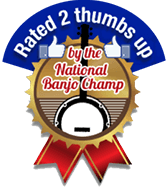 Jumpstart Your Banjo Playing By 614%
By Using What the Pros Use
It'll Quickly Become Your "Go To" Learning Tool
Ten years ago, we conducted a survey of musicians who had purchased and were using a lesson that contained audio that was slowed down to 50% of the original tempo.
We asked them how much easier it was to learn from these slowed down lessons than from something playing at normal tempo. We knew that slowing down made things easier, but what the survey results showed blew us away. Almost 200 people responded and told us that these slow down lessons increased their ability to learn by 2 to 10 fold, with the average being 614%. Wow, that's huge.
Video Surgeon slows both audio and video, so not only do you hear the audio at a slower speed but you see the hands on the fret board in slow motion also -- and on top of this -- Video Surgeon allows you to also zoom-in so you can magnify part of the video frame, for example the fret hand. And lastly, Video Surgeon enables you to create loops which isolate a specific segment of the video for repetitive playback.
When you combine, slow motion, with zooming, and looping you have powerful tool for breaking down, analyzing and decipher any banjo riff or song, no matter how difficult it is.
National Banjo Champion
– Sonny Smith
"If I had three thumbs I would give this product three thumbs up"
I am a National Banjo Champion from 1998. I have my own signature banjo through Nechville Musical Products with a model named - Diamond Joe. I have also worked for Dolly Parton Fiesta Texas San Antonio ( Music Country Music) Dollywood.
Read More
This software program is amazing ! Slow down , magnify the video to see hand position and fingerings of any string instrument with ease. Video Surgeon has a very easy to understand tutorials and breakdown of major functions of the program. Have a question about any function and the tutorials have you going in no time at all. This software has broken down the most complex situation of slowing the video and sound down to a crawl to learn your favorite musicians riffs . Plus you can magnify the hands of the artist with ease.
Video Surgeon has a built in Youtube sniffer. So its easy to pull down video from the site. Video Surgeon has it all worked out for you so you don't have to spend time learning the software so much as you can spend more time learning your favorite musician's riff!
I come from a bluegrass background and banjo riffs can be very quick and hard to pick up fast. Video Surgeon does it with ease. It works great on any bluegrass instrument. Now with all that said if the video was shot on a phone and the camera person was not paying close enough attention to capture the artist hands in the video clearly, this is not the fault of Video Surgeon's functionality.
At the time I received a copy of Video Surgeon I was only able to pull video off of the internet from Youtube. They informed me they could guide me through the process of pulling video from other sources from the internet. This would be an area where improvement could be made. Now it will pull video from any DVD mind you. This is a great tool for taking your skills as a musician to the next level. A great tool for all students learning great techniques of the masters of their respected instruments. If I had three thumbs I would give this product three thumbs up but since I don't I will give it a two thumbs up.
Show Less
So Why Should I Use Video Surgeon Today?
As a banjo player there are four main benefits of using Video Surgeon. Near the top of this short list is time savings. Video Surgeon can save you dozens if not hundreds of hours a year, by enabling you to learn new material on your banjo quicker and easier than you ever thought possible:

Simplicity
VS3 enables you to breakdown any banjo video and make the difficult and complex simple

Save Money
VS3 turns your library of banjo videos into learning material, reducing your need to buy lessons.

Pros Use
Get many of the same features found in high end video analysis software used by the pros at a fraction of the cost

Time Savings
Whether student or teacher, the 1-2-3 punch of slow motion, zooming and looping, make learning much quicker and easier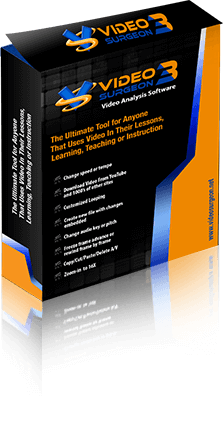 Click Here To Get Access
To Video Surgeon
Video Surgeon was specifically designed by and for the consumer, not by some IT guy or gadget wizard. You will find the basic operations intuitive and easy to use. Slow motion playback, zoom-in, and then create looping areas for repeated playing. When slow motion, zooming and looping are employed at the same time, you have a powerful tool to assist you in analyzing any banjo video, and maximizing your learning potential from it.
Check out these two BEFORE and AFTER videos below and see the HUGE difference Videos Surgeon can make!
Is That All It Does?
Actually, that's just the beginning. Video Surgeon also enables you to do frame-by-frame review and analysis, it allows you to print video frames while zoomed in, it performs basic editing, and it can EXPORT changes -- creating a new video with slow motion and zoom embedded in the new video. It also contains a video downloader, rips DVD's and can open files from most video cameras.
Lastly, it allows you to set up multiple loops and individually customize them, and it changes the key of audio flawlessly (a very important feature for musicians.)
Try Video Surgeon Now for 60 Days Risk Free!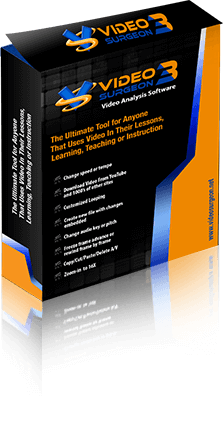 I'm 100% Confident That You'll Love Video Surgeon's Ability To Analyze Guitar Videos... Helping You Learn More Quickly And Easily. Video Surgeon Takes Learning / Teaching To a Whole New Level.
Normally
$179.95
Today Only
$119.95
Buy Now and
Save $60 Bucks!


60 Day Money Back Guarantee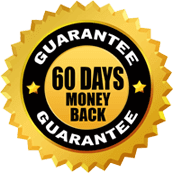 Try the product for 60 days, and if you're not completely satisfied just send me an email and I'll send you a complete refund. You have absolutely nothing to lose all the risk is on me!
To your Success! - James Todd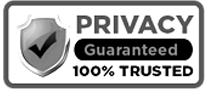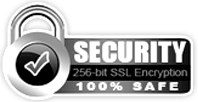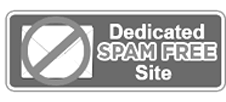 Please select your operating system below and then
Click the button to select your payment method