Real Player Downloader vs. Video Surgeon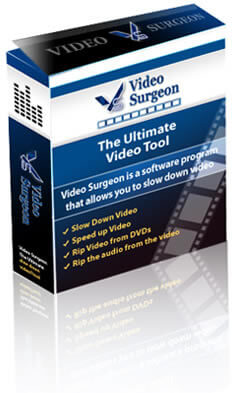 RealPlayer makes one of the most popular video downloading tools that allows you to download videos from virtually any website. There are some exceptions to this statement-- as there are certain types of videos that it cannot download, such as those encrypted or found on SSL pages.
The RealPlayer product is a browser based product and there are some browsers it does not work well with. For example a CNET review stated that it was "buggy" when used with Firefox.
Video Surgeon also can download video (as of November 1, 2009) from any site. And like Real Player, we also have similar limitiations with encrypted or protected videos and videos hosted on SSL pages that are unavailable for downloading. Nonetheless that still leaves more than 98% of all of the videos on the WWW at your disposal.
Video Surgeon does not work as a browser plug-in like RP, rather it detects network activity. This means that at times, RP may be slightly more convenient than Video Surgeon.
Once you move beyond the downloading features, you come face to face the biggest differences between the two products. Video Surgeon was designed to manipulate video. It is especially useful for people that use video to train, teach, instruct or learn. Once a video is downloaded, Video Surgeon can slow the video down (and speed it up), change the pitch of the audio, and zoom-in. It also allows you to define beginning and ending loops thus allowing a video to loop continouosly.
Video Surgeon also can extract the audio from the video and then save and convert this audio to an mp3 or wav file. Video Surgeon also allows you to resize and convert video files to mpeg 4 files so that you can load these onto your Ipod or other portable players.

A Run Down of Video Surgeon Features

Video Surgeon has a number of very useful features. Here is a partial listing:

Convert videos to many of the most common file formats
Export files in an IPOD ready video format
Changes the speed of the video playback
Changes the pitch of the audio
Enables the setting of loop points for continuously looping
Enables users to strip the audio from the video
Enables users to zoom-in on the video
Rip DVD
Change Video Frame Size


Video Surgeon Uses

Our customers use Video Surgeon in many different ways. Musicians, for example use Video Surgeon to download a music lesson, and then slow down video for practicing purposes. Athletes use Video Surgeon in a similar fashion. Not only is the slow down feature valuable, the ability to zoom is also a very useful tool for athletes and coaches.

While musicians and people playing sports are the most common users, there are a wide variety of other potential users including Private Investigators and Law Enforcement (reviewing video footage for documentary or evidentiary purposes). Dancers like Video Surgeon for reviewing and critiquing dance moves and steps. Researchers use Video Surgeon for the closer study and scrutiny of video data and evidence.


How To Get A Demo Version of Video Surgeon

If you are interested in Video Surgeon, please complete this form at the top of our home page, and we'll send you a link to download the FREE Demo version. The Demo version is a fully working version that has full functionality. It will limit you to 90 minutes of run-time.
One other option to grab the free demo version of Video Surgeon is to go to Download.com.
We think it is very important that you TRY the demo first before you buy it. That way you are not taking our word for it, you can actually see for yourself.